Industry Leaders Collaborate To Create a Digital Trust Network
---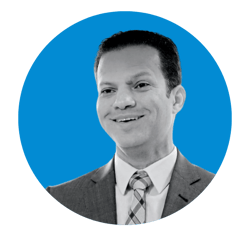 "Now you're not only competing with people within your city, your province, or your country, you're competing with professionals in your same field, worldwide."
Mohamed El Daly, P.Eng., Director of Outreach and Product Services at APEGA

In Edmonton, many firms, the city and the Association of Professional Engineers and Geoscientists of Alberta (APEGA) are facilitating their shared goal to provide reliable and secure digital infrastructure to the public.

Professionals are practicing digitally in a safe manner while making life easier for their clients. The keystone of this digital trusted network is APEGA's digital signature.
The Digital Transformation

of Engineering and Geoscience
Regulating the practice

The APEGA digital signature enables engineers and geoscientists to protect their identity and create long-term, reliable professional work products (PWPs).
"The public can be sure that the engineer authenticating their documentation is an engineer. So, it helps keep the public safe and maintain trust in the industry."
- Josh Bornia, P.Eng., Associate, Electrical Engineer at DIALOG
What is the difference between an esignature and a professional digital signature?
Streamlining workflows
By eliminating redundant paper-based processes, the entire workflow becomes more efficient. The time saved can be spent on project quality.
"Companies that have applied digital signature have reported savings of thousands of dollars annually in terms of cost of material or labor cost. In a click of a button, you can apply your signature and authenticate hundreds of documents."
- Mohamed El Daly, P.Eng., Director of Outreach and Product Services at APEGA
Why does a professional digital signature increase client trust?
Improving communities
Working digitally facilitates collaboration regardless of the distance between stakeholders. This enables firms and professionals to create more sustainable infrastructure and extend their boundaries.
"Having people from across the firm with the right expertise working on your project, (…) that's going to create a better design, a better building, a better public space for the community."
- Diana Smith, P.Eng., Partner, Mechanical Engineer at DIALOG
How can design and digital transformation help us confront climate change?
Change management
Using a professional digital signature is easy and secure. While changing methods can be uncomfortable at first, very few people want to go back.
"We found that Notarius had a great deal of resources in terms of onsite training to online documents, FAQs and resources to help our members come up to speed and learn how to apply digital signatures and basically fully use them."
- Daryle Tilroe, P.Eng., Director of Engineering Services at the City of Edmonton
How to quickly start using a professional digital signature?
Preparing for the future
3D, BIM files and interoperability of professions can be fully realized in the digital ecosystem. APEGA's digital signature acts as a catalyst for learning the skills of the future.
"What the engineers and scientists were doing 20-30 years ago is different than what they're doing now. (…) Problems they're facing today are quite complex. It requires interdisciplinary approach. I think the pace of change and adaptation to new changes in society will continue."
- Mohamed El Daly, P.Eng., Director of Outreach and Product Services at APEGA
The Benefits of a Digital Trust Network
APEGA better oversees the digital authentication process by engineers and geoscientists

Engineers and geoscientists protect their identity and the use of their stamp
Allows the City of Edmonton to work effectively with a wide range of internal and external partners

DIALOG design firm saves thousands of dollars in administrative costs and develops higher quality projects

The public can be assured of reliable electronic records that are easily searchable






With the digital streamlining of workflows, Alberta's engineers and geoscientists are providing better solutions to the entire country.
The good news is that all engineers, geoscientists, technologists and architects in Canada can collaborate digitally as all professional associations offer professional digital signatures.
Explore the Transformation of the Industry
Find Your Professional Digital Signature
Tell us more about your profession:
Questions & Answers
What is the legal value of my signed document once it is printed?
Regardless of the medium, what is most important is the preservation of information. In Quebec, according to An Act to Establish a Legal Framework for Information Technology, RSQ, c C-1.1, to argue in evidence, it must be shown that the integrity of the information has been maintained throughout its life cycle. In other words, the content of the printed version must remain identical to its original, digitally signed, electronic version to maintain its legal validity. Conversely, the same principle can be applied, for example, to the original paper version that is digitized and sent by email. The whole of the information must be preserved and we must ensure that it has not been falsified or altered by using protective measures such as a digital signature, an electronic seal, time stamping, etc. Such measures assure that any changes made to the document can be traced.
Why do professional associations choose to issue digital signatures to their members?
Controlling the use of seals and protecting the public is an integral part of an association's responsibilities. In paper form, this is accomplished by placing a seal that embeds the name, member number and designation as a member and is made official by hand-signing and dating the document. But how can associations securely seal official documents in a digital world where a seal can easily be replicated and copied from one document to another? Associations that offer digital signatures choose to control use of seals in a digital world to ensure that only members in good standing can sign official documents. It also allows clients and government agencies to instantly verify that the document has been signed by a professional with the authority to do so.
Are Notarius digital signatures recognized worldwide?
Notarius digital signatures are used to sign official documents and meet the standards of many countries. However, each jurisdiction may have specific requirements that must be met in order to be recognized. For example, in France, many agencies will only recognize French certificate authorities. In the United States, requirements for authenticating engineering documents will mostly be limited to a technological baseline, but not specific to a provider or a standard. As such, Notarius digital signatures meet or exceed the minimum requirements for all US states (except Hawaii). It is important to verify local digital signature requirements with recipients prior to submitting signed documents that use Notarius digital signatures.
Of course, other considerations need to be evaluated before making a digital shift. Please feel free to reach out to Notarius for a working session on the subject for further discussion
How are digital signatures secure? Can they be hacked?
Digital signatures are based on cryptography that was originally designed in the 1970s and is still considered the standard to secure different types of data. Digital signatures and their cryptographic derivatives are used in our daily lives to secure websites, communications, documents and financial transactions. If digital signatures were "hacked," the first case of attack would likely be in the financial, military or government sector. An individual's signed PDF document would be the least of a signer's worries.
Why are Notarius digital signatures trusted and recognized by government agencies?
Not all digital signatures are issued and controlled in the same manner. Governments tend to limit the number of certificate authorities they will recognize or authorize. Strict guidelines are established and audited to ensure that the approved digital signature certificate authority has the proper technology, security, policy and process in place to guarantee the identity of all digital signatures issued. Notarius was created in the 1990s by Quebec's Chambre des notaires (Board of Notaries) to build a government-grade certificate authority recognized by the Government of Quebec's electronic land titles registry. Even today, very few third-party certificate authorities are authorized to issue trusted digital signatures for interaction with government agencies. Notarius is the only third-party certificate authority recognized by multiple provincial governments in Canada.
What is the difference between your digital signature service and the image of my seal?
The image of your seal is what is called an "electronic signature." It is the visual representation of your identity; however, the legal reliability of this type of signature is very limited. A digital signature, on the other hand, is an electronic locking mechanism that protects your original PDF. The only way to modify the original content is to break this protective mechanism. However, once this mechanism has been broken, the modified copy is simply an altered copy since the original document must conserve this cryptographic protection in order to be considered as the original.
What happens when I print an "original" PDF copy?
The printed version is a copy— nothing more, nothing less. You can produce one or two original copies of the electronic document and make multiple subsequent copies of it. It is the same as scanning a paper document into PDF format: the PDF is simply a copy. The ability to produce an original document and make copies is what is essential. A digital signature allows you to produce an original document in electronic format.
Start your digital practice
Our experts will help you find the right solutions.